Recordings in the Office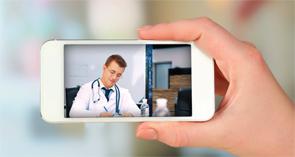 Recording doctor appointments can be beneficial – but certain rules need to be respected. Specifically, the recording's location – public versus private – has certain implications.
The following are concerns and recommendations of the Canadian Medical Protective Association (CMPA):
Privacy issues in public areas
Patients recording in public areas of a doctor's office, such as waiting rooms and other common spaces, could possibly capture other people who are not involved in the patient's healthcare encounter. The recordings could include identifiable information about another patient or staff which could breach a person's privacy.
Impact on the doctor-patient relationship
A patient may have valid reasons for wanting to record a clinical encounter in a private area such as an examination room. They may want to have an accurate record of the physician's advice, or to share the information with a family member. However, the recording of a clinical encounter by a patient without the physician's knowledge can be perceived as reflecting a lack of confidence in the relationship on the part of the patient.
Impact on the medical record
Any recording made at the time of the clinical encounter (i.e. contemporaneously) could be considered part of the medical record.
Our Policy
Recordings should only be made in private areas. Patients should avoid taking photos and making video and audio recordings in the waiting room or other public areas in order to protect the privacy of other patients and staff members.
Recordings in private locations should be transparent and obtained with the mutual consent of the patient and physician. A copy should be provided and added to official patient health record. The recorded conversations should never be posted on public websites or on social media without the knowledge and approval of all affected parties. the absence of trust and openness may negatively impact the doctor-patient relationship.